Tesla Approved Body & Panel Repair in North Sydney
Damaging your car is stressful enough, and when you own a Tesla, it can be even more challenging. Your Tesla is unlike any other car on the road; it is capable of self-driving, parking and other automated maneuvers.
Bodytech Automotive is a Tesla Approved Collision Centre, and our experienced technicians have undergone scrupulous training and assessments to meet the Tesla requirements.


We offer Tesla body repairs for all models, including:
Model 3 Rear Wheel Drive
Model 3 Long Range AWD
Model 3 Performance
Model X
Model X Plaid
Model S
Model S Plaid
Model Y Long Range AWD
Model Y Performance
Our technicians can repair minor dents and scratches to full panel repair and replacement.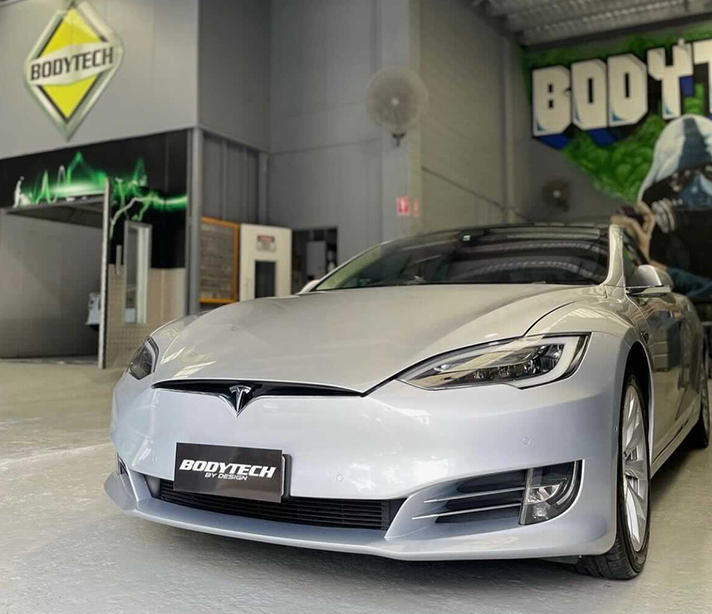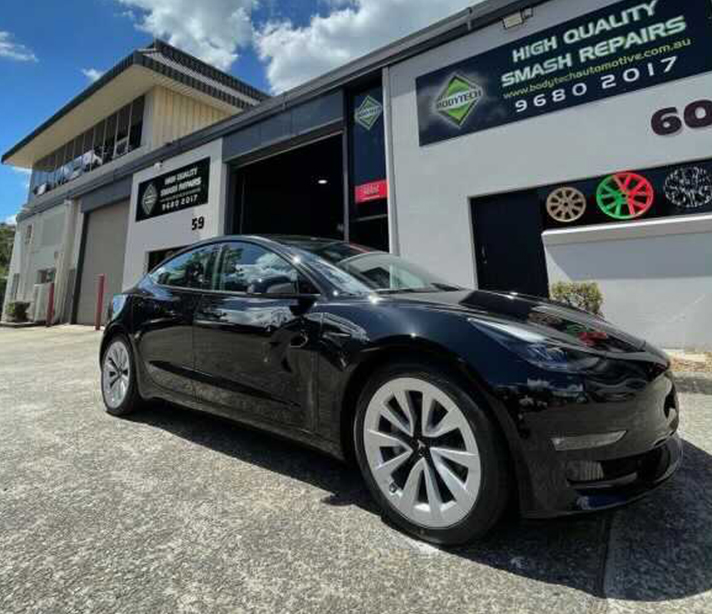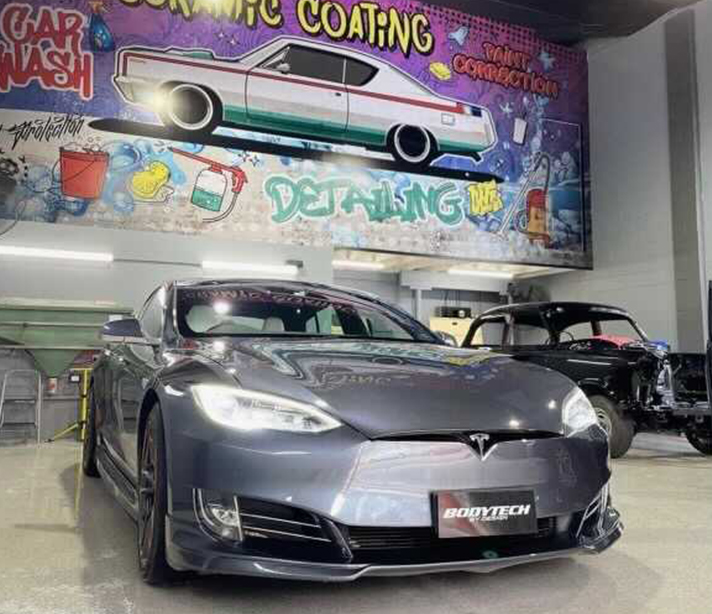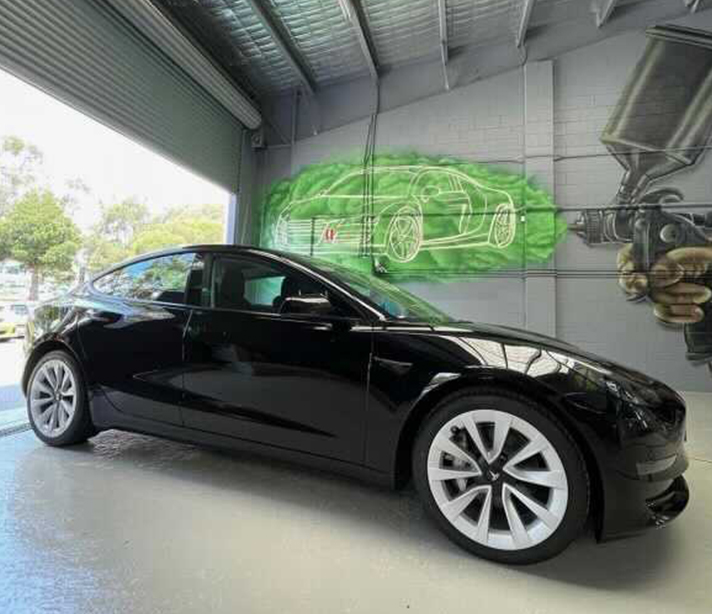 Tesla Approved Collision Centre
As a Tesla Approved body shop, we will service and repair your Tesla to the manufacturer's stringent standards and will return your vehicle to you better than new, with the Bodytech Automotive touch.
We will ensure your Tesla remains in optimal condition and will pass any inspection required by Tesla themselves.
Tesla Approved Body Shop
If you damage the body of your Tesla, you want to ensure that your finely calibrated vehicle with surrounding cameras, radar and ultrasonic sensors is safe; this means bodywork and collision repair requires highly experienced technicians who understand the Tesla requirements.
All Tesla bodywork can be done in our workshop, which means faster turnaround times and a higher level of convenience for our customers.
Ensuring your Tesla stays in excellent condition and also repaired to premium Tesla standards, will allow you to maintain eligibility in the Tesla Resale Value Guarantee Program. This allows you to keep the resale value of your Tesla and secures your investment.
Book your Tesla in to our body shop
It is an extreme privilege to be Tesla Approved and we are proud to be part of the prestigious Tesla network of collision centres.
To book your Tesla with our approved and certified repairers, enquire now or give us a call on (02) 9680 2017. Our team will be able to answer any questions you may have and will guide you through the easy booking process.